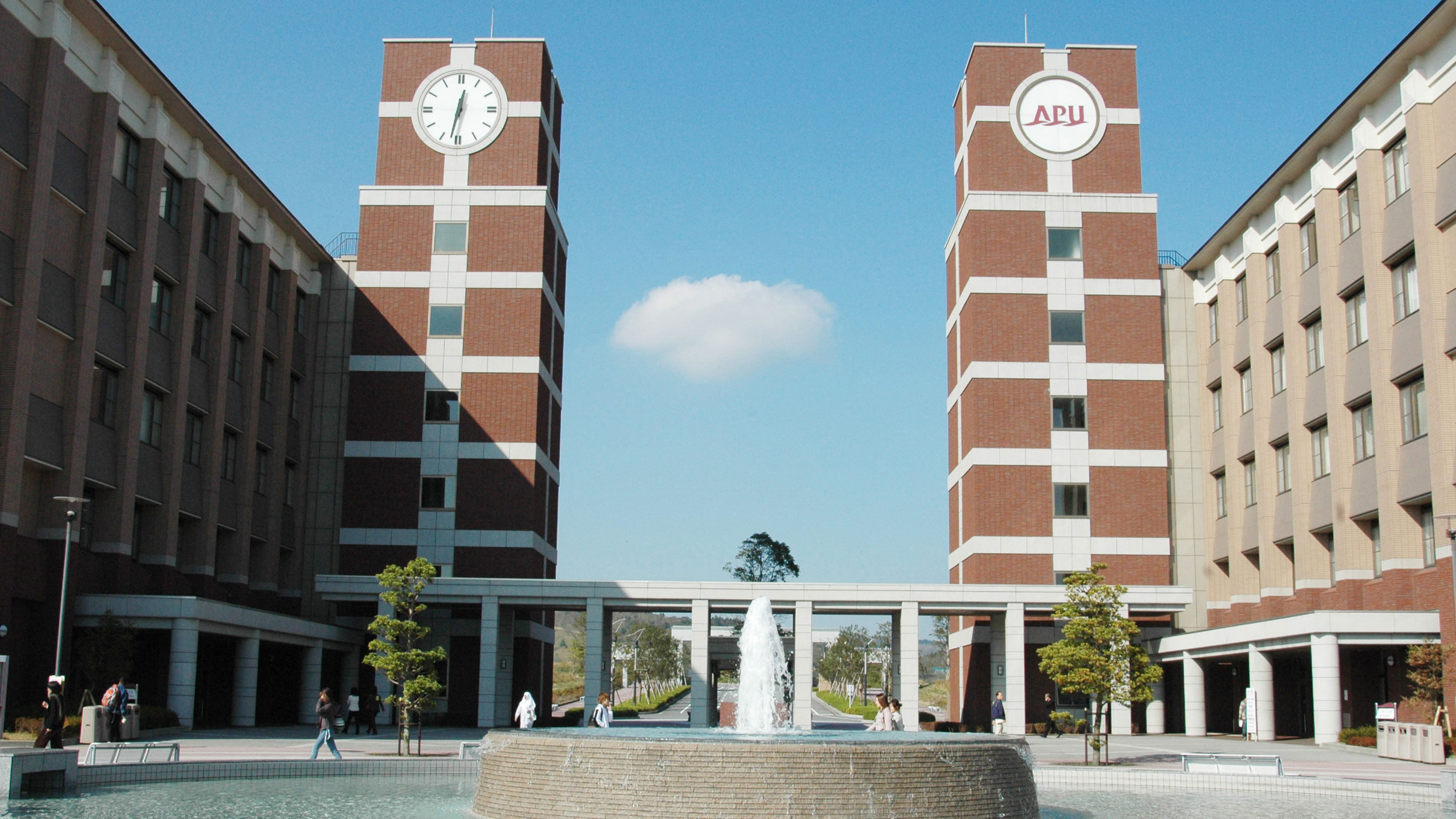 Ritsumeikan Asia Pacific University is one of the prestigious Universities in Japan and got much fame in the world of education.  APU is a modern university that is established in 2000. It is commonly known as APU by international students and national students. APU offers admissions approximately 2,900 to national and 2,000 to international students every year from all over the world.
But some international students are unaware from the facilities that Ritsumeikan Asia Pacific University provides to both national and international students. Therefore we are providing complete information regarding this renowned university.
Location
Ranking of this University
Courses which it offers
Scholarships
International relations and other facilities
So stay with us for further information, through this blog you will come to know either you are eligible for admission or not.
Location of APU
Ritsumeikan Asia Pacific University is located in the most beautiful city of Japan named Beppu where tourists from all over the world come to enjoy their summer holidays.  It is totally hilly area with many majestic mountains and greenery hotels, shopping malls, and other island for boating and fishing. On the other hand, it has a wonderful beech where you can spend your holidays and can see tourists from all over the world.
As international students, you can enjoy during your academic period and study in silent atmosphere and explore the beauty of nature. The most attractive thing being a student is that Beppu has lot of job opportunities. Part time work is allowed and it is 28 hours per week.
Ranking of APU University
Ranking of APU University is very excellent and throughout its history it has achieved many merits and certificate from Japanese government and world organization.  This ranking has been given to Asian Pacific University by seeing its
Relations with other Universities
Teaching
Graduate employers
Facilities
Attraction
World Ranking 2018
According to world survey that is conduct in the beginning of every year, APU secured top position in the world most prestigious Universities. It stands in the top 100 Universities of the world therefore; it became much famous among the international students.
Ranking in Asia
Asia is a huge continent where round about many developed and under developed countries can be seen.  There are many reputed Universities are found in this continent. It also issue Universities ranking by seeing reputation of University. According to Asian ranking, APU stands among the top 20 Universities of Asia.
Ranking in Japan
Japanese government pays more attention towards education and offers a lot of funds to Universities and also issue ranking every year. Therefore, according to Japanese government APU comes in top 10 Universities located in Japan.
Ranking in Beppu
As we have already discussed, this University is located in Beppu and it is considered top three University in this region. Therefore if you are an international student and prefer to live and study in Beppu, than there is no better option other than APU.
Programs which it Offers
International students can study in APU University where you have number of option to study in because there are many
Under Graduate Programs
Post-Graduation Programs also available for international students
Under Graduate Programs
APU University offers under graduation programs to international students like
Bachelor of Social Sciences   
Bachelor of social science is one of the most prestigious degree in the world. That`s why APU is interested to offer this programs to international students from all over the world.  As an international student if you secure admission in Bachelor of social science you can do specialization in such areas like
Environment and Development
Hospitality and Tourism
Culture, Society and Media
International Relations and Peace Studies
Bachelor of Business Administration
Bachelor of Business Administration is highly reputed degree in the world where you have a lot of areas of specializations in the shape of
Strategic Management and Organization
Innovation and Economics
Marketing
Accounting and Finance
Post-Graduation Program
APU University also tenders Master programs to international students; let us discuss them by and by
Master of Science in Asia pacific Studies
Master of science in international cooperation
Doctor of philosophy in Asia pacific studies
Master of Business Administration
Above mentioned programs are Post-Graduation programs for international students. Here is an official link that will complete guides you regarding your selected subjects.
English Track Programs
Here is one of the outstanding opportunities for you to study in APU because all programs are taught in the English langue not in Japanese. However if you are interested to learn Japanese language, you can freely select Japanese language track programs.
University fee for both programs
Fee of this University is cheaper as compare to other Asian and European Universities and with fee you are bond to take University accommodations. Here is fee
Post-Graduation – US$ 12,000
Under-Gradation – US$ 14,000
It is not a correct fee rather it can be reduced if you secure scholarship from Ritsumeikan Asia Pacific University.
Facilities which it gives to international students
Ritsumeikan Asia Pacific University gives many facilities to both national and international students
Scholarship Facility
Asia Pacific University intends to attract more and more students from all over the world and to fulfill this purpose, it opens new ways and accommodations, and scholarship programs to the potential and extra ordinary students. By getting scholarship students can study in this University without any fear of money.   Above all, it is also a mind blowing step towards the betterment of education by the APU University.
Foreign Qualified Staff
It is truth acknowledged a single man having a good mind must be wanted a good coaching to be a professional in every field of life. Therefore, this University makes no compromise in education, for this reason it hires young and energetic teaching staff specially those who are foreign qualified and work on students `s creativity.
24 hours internet facility
Internet plays a crucial role in our everyday life no matter; if you are student or Business man. Therefore, APU University understands the importance of internet and provides 24 hour internet facility through which students can explore web by seeing critical analyzes of their relevant field and attend online lectures.
Library facility
Library is called a sea of knowledge where you can lose yourself and attain wisdom of thoughts and much more achievement. Students of APU has also library facility in which they can read whatever they want , University authority provides complete silent environments to the students so, It is considered an outstanding opportunity for international students.
Playgrounds
Playgrounds of APU University are wide and more stylish as compare to the other University. Basically, University has organized a committee to maintain it and arranges sports festivals for students with which students get fame and prizes from the University authority.
University Hostel and Mess facility
If you are going to be a part of this University, you should leave the idea where you leave rather, University offers its Hostel faculty to international students which are compulsory for international students.
Note
It also provides mess and other facilities along with hostel and you have to pay accommodation fee along with tuition fee and it is compulsory for you only in first semester.
Links with other Institutions
Without any shred of doubt, we come at the conclusion that Asia pacific University is the most well reputed University in Japan which has many relations with other Universities of Japan through which students may exchange their programs.
Now, discuss the astonishing point that APU University has also international relations with many Asian Universities and European Universities.
Current and recent progress of this University
We often measured the reputation of any University by seeing its recent and current progress as since the establishment of APU it remained unbeatable University due to its location and modern facilities which it offers to students. If we explore the previous progress of this University we see there are many well-known thinker and famous businessman graduated from APU University.  Currently, it has produced many CEO of various well-known companies who are working all over the world.
Admission Guideline
After reading above given facilities, if you are interested to secure admission in Asia pacific University, You need to prepare your following documents.
Passport copies
Complete educational documents
Identity card copies of candidates
English efficiency certificate
English efficiency certificate is necessary for admission. It has different condition for both programs under-Graduation and post-graduation. If you are going in under graduation you need 5, 5 bands in IELTS.
Apart from this, if you are enrolling in post –graduation, you have to secure 6 bands in IELTS for admission. If you want to know more about admission process here is link of University.
What we can do for you?
Our company named Uni-Guide Consultancy Services is one and only official representative of Asia pacific University not only in Lahore, Punjab Pakistan but also in Faislabad and Gujranwala.  Our vision is to provide you complete guide line regarding admission and visa.
We have professional and foreign qualified staffs who guides you
We prepare your documents and lead you towards admission
We also prepare you for interview
We help you to attain scholarship from APU
So do not waste your time and be a part of this leading University in Japan which is called land of rising Sun. If you need to know more about this University and about admission process, please send an email or call us.