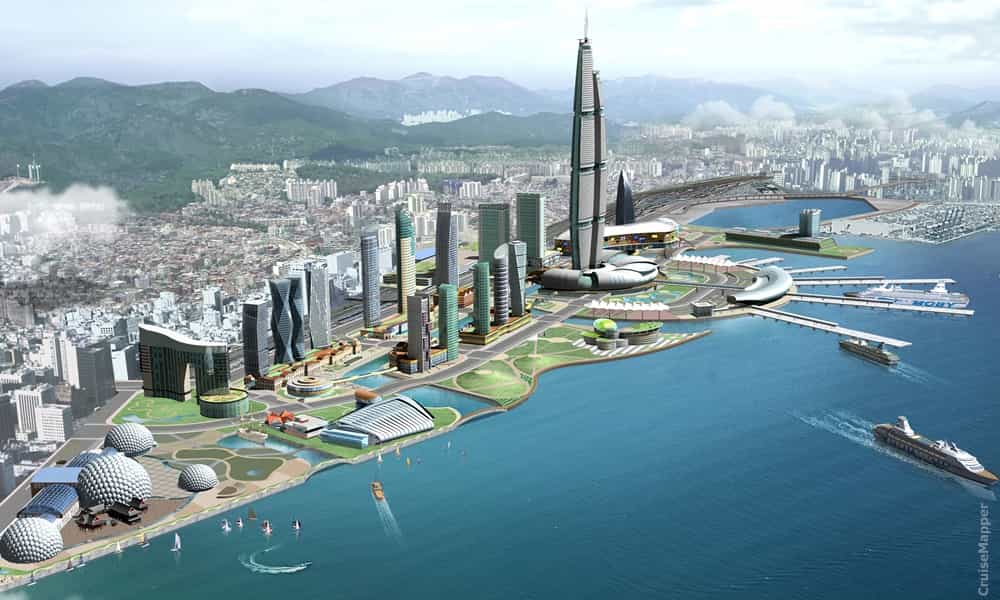 Are you interested in South Korea for your higher education but still do not know which city is best for you to stay during your academic period so do not be panic now because here we are to help you. Are you ready to know more about the Universities in Busan, South Korea to decide about your plan for higher education?
Many students from all over the world knows only one city named Seoul in South Korea but do you know? After Seoul, Busan became preference of international students because there is wide range of reputed Universities located in Busan.
Have you any idea?
Busan is a home of majestic mountains, glistening beaches, steaming hot springs and fantastic seafood it is also second biggest city after Seoul.  Busan is also going to be considered the most densely populated city in Asia and more advance in education system.  It is located on Beech and more close to Japan; it would not be wrong to say that it is a beautiful Island but seems to be hub of technology and industrialization. Students from all over the world prefer to study in South Korean Universities in Busan. Through this article we will throw lights on reputed Universities located in Busan. Let us discuss them by and by.
Pusan National University
Pusan National University stands at the top of the list among high ranked Universities not only in Busan but also all over the world. Historically, it is a well-known University due to its name because it refers to the old name of Busan. The most notable point of this University is that it hires only foreign qualified teachers who work on student's creativity.
Programs
International students have a lot of options regarding subject selection in Pusan University. They can select
Business
Arts
Science
And Social subjects
Above all, all programs are taught in English by the University`s teacher. It is also magnificent opportunity for international students.
Kyungsung University
After Pusan University, Students prefer to secure admission in Kyungsung University having out class location and wide range of programs. If we talk about location of Kyungsung University which is very attractive for international students because its main campus is located in Busan. Therefore, it can be seen that it attracts thousands of Students every year.
Programs
There are many Undergraduate and post graduate programs are available for international students specially Business program Bachelor of Business administration and Master of Business administration. On the other hand, you have a lot of options to select science subjects here is a official link to know more about this University.
Dong-A University
Dong-A University is very famous among the international students having outstanding facilities as internet, library, non-smoking class rooms and friendly environment. Dong-A-University is also highly reputed University in Busan offers scholarship to international students therefore; no matter where you live and you could not but secure admission in this University by seeing its reputation.
Programs
Talking about programs in Dong-A-University, we feel no difficulty because international students can choose freely subjects according to their will. The most important thing of this University is that it works on student's creative skills rather than books.
Official link is also available for you to know more about admission process
Youngsan University
If you are international student and intend to pursue education from highly developed country as South Korea than there is no better option for you besides Youngsan University.  Because
It comes among the top 20 Universities in Asia
Location of this University is eye catching
Main campus in densely populated city of South Korea Busan
Wide ranges of programs are available for international students
It warmly welcome to international students and makes them as a professional, it has been seen that many CEO and well reputed company owners were qualified from Youngsan University.
Pusan University for Women
At the final, we see Pusan Women University in Busan; it is specially designed for women and also offers admission to international students from all over the world.  As an international student, you can select
Business
Economics
Arts
Science subjects
Media communications
Above mentioned courses are highly research-based, and it prides itself on being one of the leading research university in the South Korea. The Department of Media and Communications says it strives to achieve a deeper understanding of "changes in the media and communication environment as these shape, and are shaped by, complex socio-technical, political-economic, cultural and historical developments."
Other Universities in Busan
Apart from above mentioned Universities, you have a number of options to select Universities. If you are interested to study in such universities located in Busan which will give all facilities to international students from all over the world then go ahead and contact us for a FREE Assessment.
Is it best place to study in Busan, South Korea?
Yes, it is best place for you to study where along with your education you can enjoy a lot at beaches, islands, and shopping malls. So to attain admission in above mentioned Universities in Busan and be a part of South Korean city which is in fact 2nd largest city after Seoul. It is one and only best option for you where you can see a blend of European environment while living in Asia.