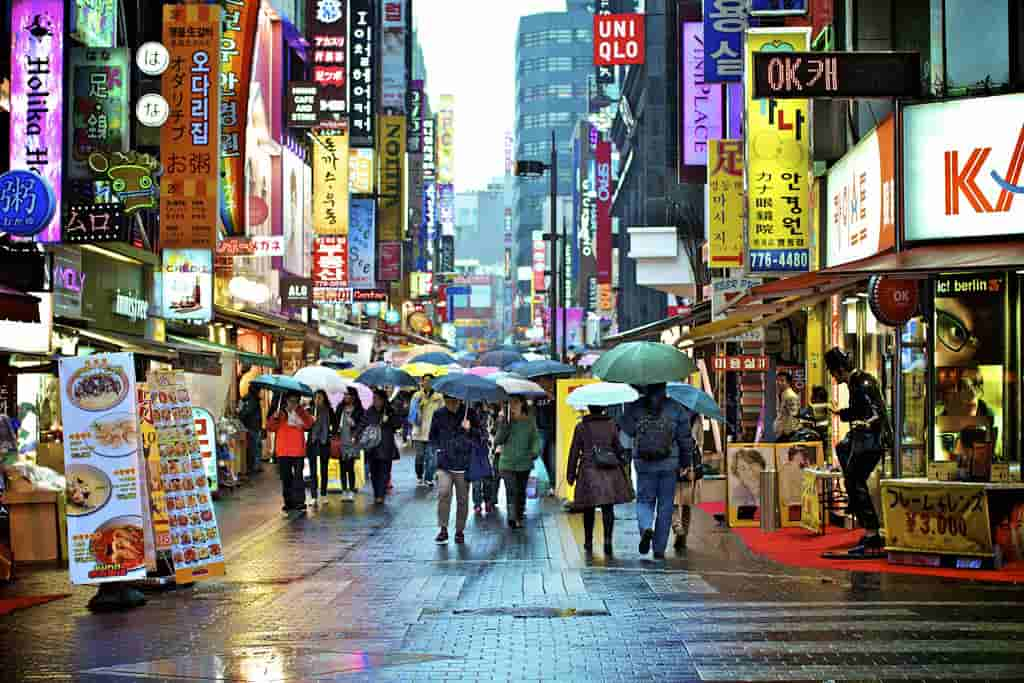 Do you want to study abroad in Seoul?
There are few things you must know about Seoul which is the capital of South Korea and the most attractive Asian city. Seoul offers wonderful personal, cultural and professional opportunities. So following is some great info for those who wants to study abroad in Seoul.
Why students prefer Seoul instead of any other city of South Korea?
More and more students are deciding to study in Seoul for number of reasons. Following are some top reasons
It is the most famous city of South Korea.
It provides suitable environment for study
Home of modern technology
Historical city having many ancient temples and building
The most stylish city in Asia
Land of brands
Cost effective city
Bride of South Korea
Become Heaven at nights with colorful lighting
Through this article we will throw ample light on all above mentioned points so that international students might know more and more about Seoul before going to Seoul.
Importance of Seoul in educational point of views
According to a temporary research, international Students prefer to live in Seoul because Seoul is a best place for learning having many reputed Universities, Colleges and other institution for learning. There are many reputed Universities are existing in Seoul which attract thousands of students every year due to their advance education system and world wild reputation in education.  We would take few of them and discuss their facilities which they offer to international students like
Seoul National Universities – Seoul National University stands in the list of top universities in the World, It would not be wrong to say that the stander of education of these universities is too much high.
Korea University – Korea University is also high ranked University with advance libraries, computer lab, play grounds, and highly qualified Staff.
University of science and technology Seoul – University of science and technology is specially designed for those students who are interested in science subjects. We can compare its technology and education system with top European countries.
Namseoul University – Namseoul University is considered the backbone of South Korean education system it attracts many students from all over the world. It would not be wrong to say that this University is the dream of international students in which they can choose subjects according to their will.    
Sejong University – Sejong is also located in Seoul it focuses on practical knowledge and it is also top ranked university in South Korea.
Apart from above mentioned Universities, there are many other major Universities located in Seoul which gained reputation in the world of education and became reputed Universities not only in South Korea but also in the whole world.
Seoul seems to be a paradise on this earth
As an international students, if you want to groom your Aesthetic sense than Seoul is a great place to wander. With different major and minor streets that are only accessible on foot, you can discover small nooks that you'd easily miss if you were traveling by any Vehicles. You could not but admire of this city at night by watching its beauty at night. Thousands of tourist and visitors intend to visit South Korea only to see beauty of Seoul at night.  A group of people who are fascinated by its beauty called as a bride of Seoul at night because at night it is decorated with different types of lighting.
Historical importance of this City
Historically, it has much reputation in South Korea and international students also observe it while living in Seoul, they can see many ancient remnants and perfectly preserved landmarks as you walk through the neighborhoods and squares. They can also see some ancient temples and worship place in Seoul. As international students you can see a glimpse of modern and new culture in Seoul when they walk in street and see people wearing ancients clothes and celebrations of people in front of deities, and gods because they believe that they keep them alive and healthy.  
Seoul is one of the most stylish city in Asia
A research which is held to measure the most stylish city in Asia, that`s why, Seoul stood top of the list in the most stylish cities in Asia. Seoul is a home of advance brands; everyone on the streets is dressed in the latest fashions, ranging from couture to eclectic pieces popular with the diverse pop stars. Every spring Seoul hosts a Fashion Week, where people from all over the world show off their unique apparel and accessories. It is also hub of brands you can see branded shops in everywhere and adopt new fashion as an international student while studying abroad in Seoul.
Advance transport system
There is a modern and advance public transport can be seen in Seoul in the shape of Trains, Busses and advance subway services. International students get a chance to explore whole city through public transport with less fairs and the transport system of Seoul is much faster than any other city that`s why, people in South Korea prefer to travel through public transport instead of their own vehicles.
Cost effective city for international student
Rumors are existed among the international students is that Seoul is the most expensive city in Asia but the fact is that it is suitable city for international students along with top ranked Universities because in Seoul there are many part time jobs are available for international students by doing part time jobs in Seoul Students can afford their living and studying expense in fact the world reputed industry is in Seoul like
Above all, Students can find easily
Apartments
Universities Hostels
Private rooms
Home on rent
On less amount and enjoy high standards of life as other European students enjoy. There are many cafes, hotels and other restaurant in which students can enjoy various dishes. Now their national dishes are also available in Seoul.
What you think now?
Having seen its beauty, facilities, and education system in Seoul no one can deny to study abroad in Seoul. Because students can enjoy high standers of life and get advance level of education very like top European countries.  So, move your foots towards Seoul, if you want to be international students and get advance education system.