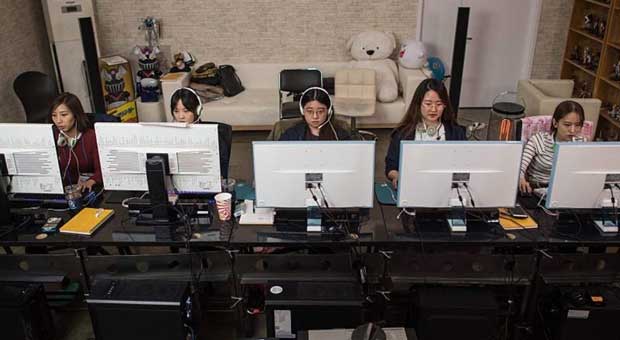 South Korea is one the most leading Asian country in every point of views. It became the more attractive country for international students and according to some researches a lot of international students intended to work and study in South Korea. Through this statement, we would like to elaborate why students want to study in South Korea. Basically, South Korea is a constitutional democracy state with a very high standards of living. As Asia's fourth largest economy it is one of the world's leading international financial center. The Korean government has recently announced substantial support and deregulation for foreign students in areas such as scholarships, dormitory provision, part time jobs, and employment after graduation.
Language Requirements to Work and Study in South Korea
In South Korea, there are number of world ranked Universities and programs are taught in both English and South Korean language.  It is the most beneficial advantage for international students. To some extent, by studying in South Korean Universities, Students improve their English when they read and communicate with other students, while they also learn South Korean language.
The University System
South Korea has a large and diversified higher education system with many private and government universities.
Most undergraduate degrees are four-year courses and many are taught in English.
The academic year starts in March, but many universities admit new students twice a year, in March and September. The academic year is divided into two semesters, with a summer break from July to August, and winter break from December to February.
There are a number of South Korean Universities that offer scholarship and other facilities to the international students to work and study in South Korea like
Sunkyunkwan University
Dongseo University
Seoul National University
Yongin University
Sejong University
Solbridge University
Kyungdong University
Nauseoul University
Chunbuk University
Youngsan University
These Universities become the most attractive for international students in South Korea. Above all, the degrees of South Korean Universities are the most valuable not only in Pakistan but also all over the world.
Working while studying
In South Korea where a student feels like a home`s comforts, but on the other side, they also follow some rules set by the South Korean Government for international Students like during their education they have to maintain their attendance in Universities and the post graduated students can work 20 hours per week while under graduation students may work 20 hours per week.  In South Korea, there are presented world reputed industries as Samsung, LG, Hyundai and many more where students easily get work and earn according to their wishes.
Cost of living
The cost of living in South Korea is affordable. As a student, we know how much you struggle in order to stick to a tight budget every month. Luckily, in South Korea students can find food, accommodation, and opportunities to explore the cultural life affordably. For example, students can get unlimited South Korean barbecue and various side dishes for only 10 euros per person. Add 2 more euros and you will get a cold draft beer to accompany the food.
Travel
South Korea is extraordinary for its mix of traditional and modern styles. Visit old-established ancient palaces or get stunned by the many majestic skyscrapers in the inner cities. Furthermore, there are lots of unknown and charming islands along the coast that you can visit if you want to get away from the hectic life in Seoul. If that is not your cup of tea, why not schedule a weekend trip to climb one of the numerous mountains in order to challenge yourself?
South Korea is also well located if you want to travel to some popular destinations like Indonesia or Japan. The cheap and reasonable travel costs make it easy to travel to other countries during your studies in South Korea.
Life of international students while studying in South Korea
As an exchange student, you will meet people from all around the world and you will find new friends for life. However, attending a Korean university like the Hankuk University of Foreign Studies will also offer you the opportunity to make South Korean friends and learn the South Korean language at the same time.
The local university students in South Korea are open-minded and often willing to share their customs with exchange students. If you join one of the many activities arranged by the university, then it will be easier to get to know the local students. This is because they are the ones who are most of the times in charge of the different events.