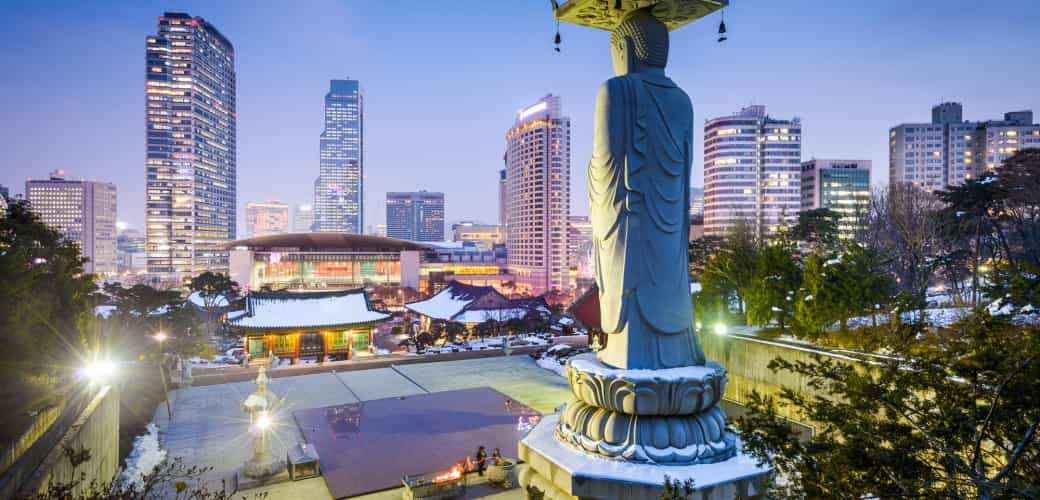 Do you want to study in South Korea without IELTs?
Get Ready, as we are here to help you and to make your dream possible to study in South Korea without IELTs. Because the purpose of this article is to give you complete guidance as international student who want to study in South Korea without IELTs.
Are you international student?
If yes, then South Korea opens a new door for international students by offering admission without IELTs.  Yes, now you can Study in South Korea without IELTs.  There are many reputed universities which are offering admission to international students without IELTs.  This is an outstanding opportunity for international students to go towards their dreamland and achieve their dreams by studying without IELTs.  
As an international student you can enjoy many facilities like in European Countries
If we compare South Korean education system and facilities with USA, UK, and Australia, we feel no difference among them.
Students also feel joyful to see razzle dazzle in South Korea which is called Asian Tiger.
South Korea is one of the top performing country in the world due to its high literacy rate in Asia.
In South Korea education is regarded as a high priority, as it is the most important factor in improving the socioeconomic life of an individual.
South Korea is proving a number of opportunities for students in a multicultural environment to reform themselves according to the current era of technology and developing society culture.
Therefore, students from all over the world wants to study here.
Universities which are offering admission without IELTs
There are 43 national and 180 private presumed Universities having facilities like modern European Universities offering admission to international students without IELTs. But we take few of them and try to explain their facilities and compare them with other Universities.
SEJONG UNIVERSITY
Sejong University stands in the list of reputed Universities in Asia also welcome the international students without IELTS. It suits students research interests because of its advanced academic curriculum and world-class research groups.NO other school provides students with the combination of culture, education and research environment, required for an overall personality development, as offered by this institution.
HANIL UNIVERSITY
Hanil University`s structure is too beautiful you could not but admire of this University. It also offers admission to international students without IELTS. There are number of options for international students to select subjects for themselves.
GACHON UNIVERSITY
Gachon University is one of the well-reputed university of South Korea having qualified faculty with vast experience of their relevant fields. They will teach students practical things with best working techniques for their development. Gachon University is providing students with national & international research opportunities to enhance their skills. It is also providing different platforms to students for their development without any discrimination. It also warmly welcome to international students without IELTs.
Admission criteria of Universities
Admission criteria of South Korean Universities is very simple as compare to the other countries.
Admissions are mostly open in February and September and academic year is divided into two semesters.
Students who are interested in South Korea and curious to study without IELTs can apply in various Universities If they are academically excellent students and their medium of instruction was English during their previous academic span.
Program are taught in the English Language students also attain a chance to improve their language efficiency by meeting with other international students.
So, do not waste your time and convert your mind towards South Korea that fulfills your dream to study without IELTs with low tuition fee and advance education system very like USA, UK, and Australia.  Pick up this opportunity for your desired plans because
The ladder of success is best climbed by stepping on the rungs of opportunity – Ayn Rand