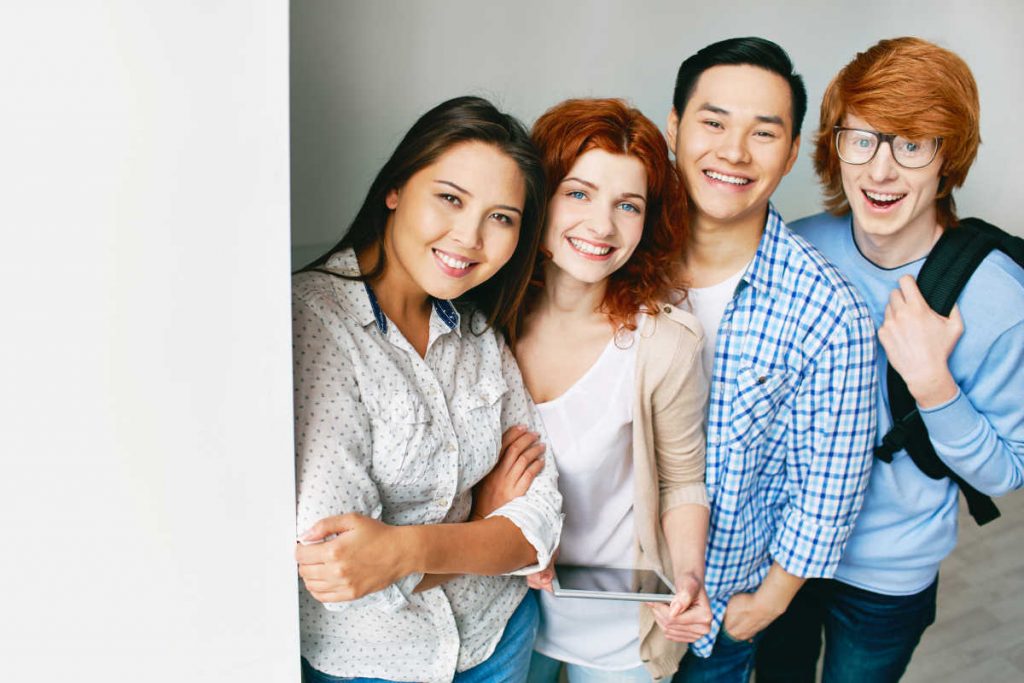 Do you know about South Korean Scholarship for International Students?
During the past many years, South Korean has successfully attracted many international students due to its Scholarship programs. Study in South Korea with Scholarship will not be a big deal after reading this article.
Why only South Korea?
According to my perception the buzz is the major reason that the government of South Korea is offering scholarship to international students from all over the world. Therefore, when international students get scholarship from South Korea they share their happiness on social media and other websites that`s why, South Korea has become popular city among the international students. I would like to discuss scholarship in South Korea.
Types of Scholarship
The fact is that there are large number of international students consider that there is only one scholarships which have been given to us, called South Korean government Scholarship. But they were wrong, In South Korea, there are many top ranked Universities that are offering scholarships to international students to attract the intellectual students. So, if you want to take Scholarship in South Korea, please read this article until end for more information.
South Korean Government Scholarship
First of all, I would like to discuss South Korean Scholarship to international students which are outstanding opportunity for those who want to be international students by getting full scholarship. Because the government of South Korea offers scholarship to under-Graduate and post graduate programs now if you are curious to get it follow this criteria.
With government Scholarship what you can get?
Full tuition fee
Free accommodations
Health insurance
Traveling allowance
Requirements for scholarship
Student must be healthy
Fulfills the percentages
Age is also a factor which is measured differently at different level.
Evaluation Criteria
So, here is notable question how they select international student for scholarship. Therefore, South Korean government arrange a committee to fulfill this purpose and it receive applications from all over the world than they look at
GPA
University Entrance exam
International Test Scores
Well, test is easy one and you can take in your own country in the shape of English proficiency test name IELTS which has much worth in South Korea and your GPA also plays important role to get scholarship if you have both good grades and GPA you can get easily scholarship from South Korea.
Now we would like to discuss Universities Scholarships
Universities in South Korea consider their honor to attract visionary and hardworking students. They also arrange many facilities for them. Here is the list of all these Universities which are offering scholarship to international students above all; we will also discuss the criteria of these Universities and application process for international students for your more information. Here is the list
1) Sejong University
Sejong is well reputed South Korean University located in Seoul the most beautiful city and capital of South Korea. This University attracts thousands of students every year due to its wide range of programs and scholarship to international students from all over the world.
Scholarship Amounts – Scholarship is awarded in the shape of tuition fee and accommodations.
Application Procedures – Sejong University receives application from all over the world; admission opens in September and February. So, if you are interested to study in Sejong, here is the official link of this university for you further information.
2) Namseoul University
Namseoul University is an excellent University which is also located in Seoul. It receives fund from South Korean government and provides to international students. Apart from this, University authority also offers scholarship from university`s fund to attract the energetic students.
Amount of scholarship – Namseoul University gives wide range of scholarship to both national and international students and affords their tuition fee, accommodations based on merits.
Application process – To see the application process, students need to see its official website so that they may know about its requirements.
Seoul National University
Seoul National University is one of the most prestigious Universities in South Korea which is offering full scholarship plus accommodation to international students. This University hires foreign qualified teachers and well known for business and computer science and engineering subjects.
Scholarship – Students from all over the world enjoy scholarship of this University. If they reach at the level of Universities requirements by securing scholarship from Seoul National University, students forget about their living expense and other accommodations.
Application criteria – Application criteria of Seoul National University is very simple as compare to other Universities. Admissions are open every year in February and September.
If you are interested to know more about this University follows this link.
Hanil University South Korea
Here comes Hanil University South Korea specially known for Entrepreneurship and NGO Programs because it is located in hilly area of South Korea that attracts thousands of visitors every year. It also gives scholarship to international students for their future prospect.  Scholarship criteria is same as above mentioned Universities located in South Korea.
Kyungsung University
Kyungsung University is fabulous university in South Korea which has created many thinker, philosophers and political leaders. The most notable is CEO of LG and president of South Korea. Kyungsung University offers many programs of Business administration, it not only gives theoretical knowledge but also provides an opportunity to learn practical experience.  The scholarship of this University contains full fund and all accommodations based on merits.
Are you Eligible Study in South Korea with Scholarship?
If you think you are eligible for South Korean scholarship and want to study in South Korea without any fear of expense. You will have to make some comprehensive decision for it and follow these rules.
Read the requirement of University in which you are going to take admission for your higher education.
Must read about University`s guideline for international students such as GPA, English proficiency, letter of recommendations.
Prepare your documents like Educational, CV, English efficiency certificate which has been given to you by your University or college.
Submit your application via mail/TCS for your admission in South Korea.
At the end of this process, University authority will make sure and decide if either Scholarship has been given to you or not. We strongly believe that you can achieve scholarship from South Korea and make possible your dream to shape your future if you really believe in yourself and even you get almost free education in South Korea.